Testimonials from our clients
Below is a list of testimonials & related information from some of our clients.

Royal Aberdeen Golf Club
"We have just received the order of the County Bargold, County Fescue and County Greens varieties and the turf quality is excellent as usual. Great customer service and good clean turf - you can't ask for more than that."
Robert Patterson, Course Manager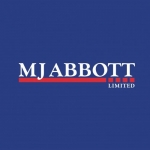 MJ Abbotts Limited
"We have just completed the course renovation at Royal Blackheath and the turf is looking great – excellent service as usual, very pleased. Thanks"
Steve Briggs, Contracts Director
Roehampton Golf Club, London
"When choosing turf for our Golf course, we work hard to ensure we get the right service and quality of product we need, County Turf continue to exceed expectations and I would not hesitate to recommend them."
John Lockyer, Course and Grounds Manager

Alsace Golf Club, Rouffach, France
"The quality of the turf was proof of a professional establishment and management programme. The cutting, packaging and transport to France was organised by County Turf to our complete satisfaction. We trust phase II of Green 3 will proceed in a similar fashion and would hope to again engage County Turf for our future green and tee construction projects."
David Abercrombie, Designer and Manager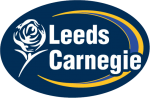 Leeds Carnegie Stadium
"Our new Fibreturf Pitch at Leeds Carnegie is absolutely superb. The turf has outstanding stability and strength. We are delighted with the excellent product and service supplied by County Turf"
Jason Booth, Head Groundsman, Leeds Carnegie Stadium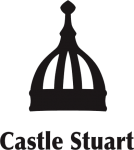 Castle Stuart Golf Links
"County Turf were recommended to me by a fellow Course Manager who had used various grades of their turf for the past four years and was delighted with the results. When my order of turf arrived, I was impressed with the quality and consistency of the 100% fescue sod. I found it very strong and the rolls were very uniformly cut and easy to lay. We were even able to put chipping green area into play in just over eight weeks. I have found the prices very competitive and the level of service second to none. I have since recommended County Turf to several colleagues."
Chris Haspell, Head Greenkeeper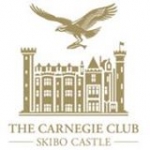 Carnegie Links at Skibo Castle
"The turf is fantastic and I have been continually impressed with the service we have received since working with them."
Gary Gruber, Course Manager

Millgate Landscapes
"Millgate Landscapes has been using County Turf for a number of years now and we're consistently impressed with both the quality of turf and the service provided. Whether ordering a pallet or lorry load, the same attention is given to getting it there on time and in good condition. The girls in the office are always a friendly and helpful voice on the end of the phone."
Jody Thorpe, Director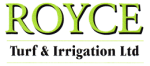 Royce Turf & Irrigation
"Royce Turf & Irrigation has been using County Turf for the last 10 years. We have found them to be of great service and a very high quality product. We have supplied and supplied and laid hundreds of thousands of metres of the Greenscape and Supina turf to customers in the area. The customer service is excellent and the polite and courteous staff try their utmost to deal with any query with good results. Unlike with some companies, you can speak directly to the growers for technical advice and help is available if a problem arises. The delivery service we have received is always prompt and reliable with very helpful drivers who also deliver direct to site if needed and forklift off large loads. We have used other turf companies but have found County Turf to be the best for quality and service."
Karen Sadler, Office Manager

Forest Pines Golf & Spa Hotel
"I've been a customer of County Turf for more than 10 years. The turf I buy from them is of consistently good quality and there's always good year-round supply. They understand our requirements and we're able to adapt the mixes and ratios to suit our course. All this is backed up by first-class customer service."
David Norton, Q Hotels' Group Greenkeeping Manager

La Moye Golf Club
"I am absolutely delighted with the consistent quality of the turf we received. Each delivery arrived on time and in perfect condition and I wouldn't hesitate to call on them again in the future."
Richard Cutler, Course Manager